FxPro Dragon
$139
Timeframe:

M30

Broker (link):

No information
We suggest to open real live account with the broker above, because the shown results come from them.
FxPro Dragon
Recommended Forex Robot!
FXParabol Review FXParabol is a 100% automated Forex robot. The effectiveness of the system is confirmed by verified stati... More
FxPro Dragon Review
FxPro Dragon is the EA that can work both: as a single system on the account and in a combination with any other EA. It does not open orders all the time, it awaits the best moment to enter the market. That allows trading with several EAs on one account at the same time without getting big drawdowns.
The most important thing in Forex trading is not to lose your deposit. That is why you need proper money management. The algorithm of BEST Forex EA FxPro Dragon is so unique that the EA can easily work on many currency pairs. But we chose ONE best one. Such allows getting a stable profit.
Features:
Easy to Use installer- up and running in under 5 minutes
Adapts to 5 digit brokers
Responsive support team
Fully automated and requires no tweaking; works right after installation
Trades on USDCAD, M30 (3.0v) timeframe and other pairs.
Verified live trading statistics
By purchasing and using our FxPro Dragon, you will not only get a really working forex robot, but also some first-class of services such as professional support, a money-back guarantee, free updates, and last but not least, a transparent and clear price policy.
You get:
FxPro Dragon (Standard) / $139
1 Real 1 Demo
MT4 License
Lifetime Access
24x5 Support
Free Updates
FxPro Dragon (Premium) / $179
3 Real 3 Demo
MT4 License
Lifetime Access
24x5 Support
Free Updates
Follow us here: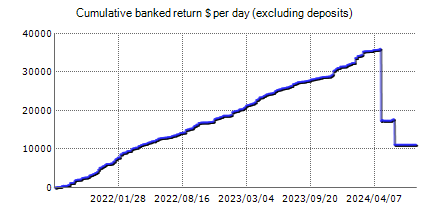 Price:

$289

Gain:

706.4%

Monthly:

13%

Running Time:

510 days

Start deposit:

2500

Balance:

20529.1

Drawdown:

44.6%
Visit Forex Robot Website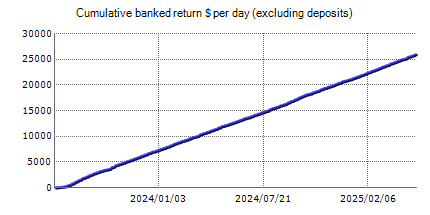 Price:

€199

Gain:

111.8%

Monthly:

9.4%

Running Time:

244 days

Start deposit:

13000

Balance:

9170.59

Drawdown:

45.3%
Visit Forex Robot Website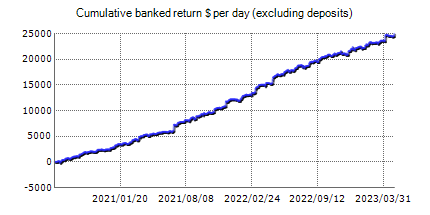 Price:

$279

Gain:

1034.4%

Monthly:

8.5%

Running Time:

882 days

Start deposit:

2000

Balance:

22877.1

Drawdown:

51.3%
Visit Forex Robot Website