Arbitron Test EA Review
$347
We suggest to open real live account with the broker above, because the shown results come from them.
Arbitron Test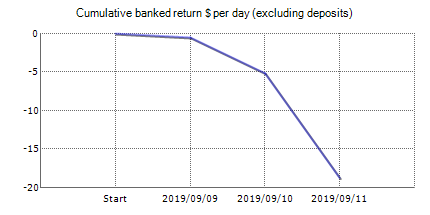 Recommended Forex Robot!
FXStabilizer EA Review – Forex Expert Advisor Earns Stable Profits FXStabilizer EA is an innovative FX Expert Adviso... More
Arbitron Test - arbitrage trading
"In this window, first click Load then choose LOW RISK (low risk if you want to keep account safer, returns will be lower) or HIGH RISK (high risk if you are willing to have less safety, but much bigger profit), then click OK. "
My use: Low risk
"Yes, please try BUY SELL Trigger 20 and restart it. I can also recommend using FX Choice Classic with that buy sell trigger. "
---
"To do this click the File button at the top left, then click on New Chart, then you will look for each of the following currency pairs listed and click them to open: AUDUSD, EURUSD, EURJPY, GBPUSD, NZDUSD, USDCHF, USDJPY For each chart click on "M1" button toward the top to adjust the timeframe of that chart. This means each candlestick bar on the chart represents a minute."
EURJPY - not use (server error)
---
---
Arbitron Feeder
" Be attentive to ping level, the lower it is the faster you are. We recommend levels under 20ms, but can work up to 100ms. "
Follow us here: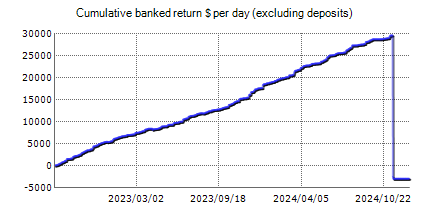 Price:

$285

Gain:

1122.8%

Monthly:

8.3%

Running Time:

954 days

Start deposit:

2000

Balance:

24641.6

Drawdown:

67.1%
Visit Forex Robot Website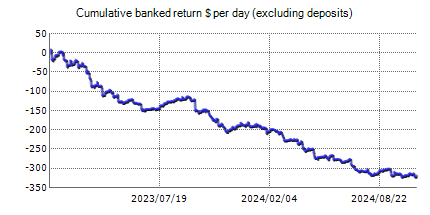 Price:

$345

Gain:

154.9%

Monthly:

2.9%

Running Time:

957 days

Start deposit:

500.52

Balance:

1275.99

Drawdown:

13.6%
Visit Forex Robot Website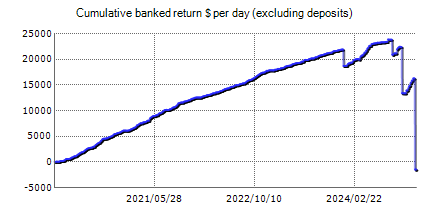 Price:

$329

Gain:

738.6%

Monthly:

7.2%

Running Time:

899 days

Start deposit:

2000

Balance:

16773.5

Drawdown:

27.4%
Visit Forex Robot Website