FXrobotGO Demo EA Review (Safe mode)
$275
Timeframe:

Any

PDF download:

Broker (link):

FXOpen
We suggest to open real live account with the broker above, because the shown results come from them.
FXrobotGO Demo (Safe mode)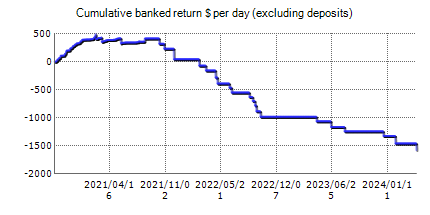 Recommended Forex Robot!
FXParabol Review FXParabol is a 100% automated Forex robot. The effectiveness of the system is confirmed by verified stati... More
FXrobotGO Review
FXrobotGO uses up to 10 currency pairs for trading, which provides a stable result even during periods of low volatility on some of the currency pairs. The EA has a variety of built-in smart filters. For example, FXrobotGO determines what type of trend or flat is on the Market at a current moment, in order to take necessary measures and make changes in the internal settings of the robot itself. FXrobotGO is designed in such a way as to bring a stable profit and not to close trades at a loss. Nevertheless, it has smart algorithms that in some situations will allow to suspend trading and avoid significant drawdowns. The developers have configured the EA individually for each currency pair to take into account all the features of each of the pairs.
Requirements for deposit are as follows:
Reliable - $ 20,000 for 0.01 lot ($ 200 in case of using a cent account)
Normal - $ 10,000 for 0.01 lot ($ 100 in case of using a cent account)
Aggressive - $ 5,000 for 0.01 lot ($ 50 in case of using a cent account)
Features:
Works with 10 currency pairs
Smart Trend and Flat filters are included
Compatible with all brokers
Drawdown control
Follow us here:
Price:

$739

Gain:

1267.7%

Monthly:

4.7%

Running Time:

1682 days

Start deposit:

3100

Balance:

41916.9

Drawdown:

66.8%
Visit Forex Robot Website
Price:

$269

Gain:

220.3%

Monthly:

4.6%

Running Time:

1632 days

Start deposit:

1539

Balance:

2164.04

Drawdown:

54.6%
Visit Forex Robot Website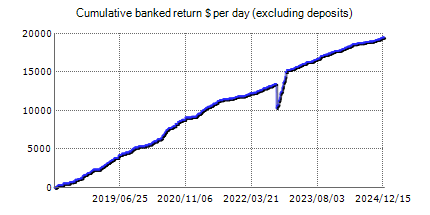 Price:

$270

Gain:

1632.7%

Monthly:

4.5%

Running Time:

1944 days

Start deposit:

1000

Balance:

17441.7

Drawdown:

50.3%
Visit Forex Robot Website