XFXea Demo Review (Low risk)
$260
Timeframe:

Any

PDF download:

Broker (link):

FXOpen
We suggest to open real live account with the broker above, because the shown results come from them.
XFXea Demo (Low risk)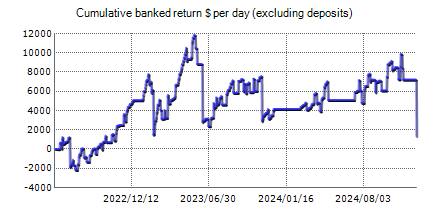 Recommended Forex Robot!
Forex Truck Review Forex Truck is a smart trading robot that works 100% automatically. The strategy and algorithms us... More
XFXea Review
XFXea robot is aimed at bringing regular profits regardless of the Market situation. Thanks to special calculations and transaction algorithms, the developers were able to ensure that the system practically doesn't have loss periods. Even if XFXea closes some trades at a loss, very soon after that the EA quickly covers the loss by using a special algorithm. And most importantly, all this is done without using the principle of Martingale.
XFXea calculates an entry point by evaluating in a special way a certain number of bars and then forms an important range. Based on this range, it determines how and when to start trading.
XFXea trades on two currency pairs: AUDUSD and EURUSD.
Features:
Regular trading
Does not use Martingale
Verified live statistics
No long unprofitable periods
You get:
1 lifetime license
2 supported pairs
User Manual
Free updates
24/7 friendly support
Follow us here: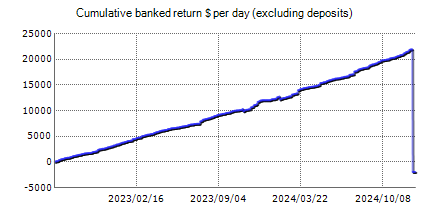 Price:

$295

Gain:

314.5%

Monthly:

12.9%

Running Time:

427 days

Start deposit:

2000

Balance:

11723.2

Drawdown:

61.8%
Visit Forex Robot Website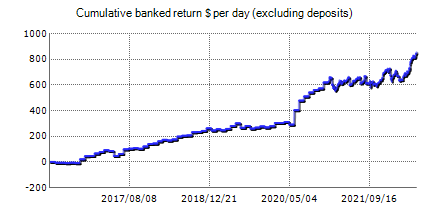 Price:

$269

Gain:

397.7%

Monthly:

2.1%

Running Time:

2732 days

Start deposit:

898

Balance:

1652.98

Drawdown:

23.7%
Visit Forex Robot Website
Price:

$739

Gain:

1328.8%

Monthly:

4.5%

Running Time:

1798 days

Start deposit:

3100

Balance:

43382.9

Drawdown:

66.8%
Visit Forex Robot Website