Forex GOLD Investor EA Review
$297
Timeframe:

M15

Broker (link):

Alpari
We suggest to open real live account with the broker above, because the shown results come from them.
Forex GOLD Investor
Recommended Forex Robot!
FXStabilizer EA Review – Forex Expert Advisor Earns Stable Profits FXStabilizer EA is an innovative FX Expert Adviso... More
Forex GOLD Investor Review
Forex GOLD Investor a true revolution in GOLD trading! It is the preferred trading system for serious precious metal investors.
The EA enters a trading position based on time and the best trading scenarios such as "buy on deep" and "buy on strong" impulse.
Exit logic of Forex GOLD Investor combines several highly effective profit protecting and drawdown reducing algorithms. Our exit algorithms will close out all trades at the right time - protecting profits and minimizing any losses.
Features:
Frequent trading to maximize profit opportunities.
Fully automated - just "Set-and-Forget"
Intelligent Money-Management System
Revolutionary "Go Long" Trading System
Full MT4 compatibility
Easy 5-Minute Installation
Drawdown Protection System
Precise Entry and Exit Trading Algorithms
Follow us here: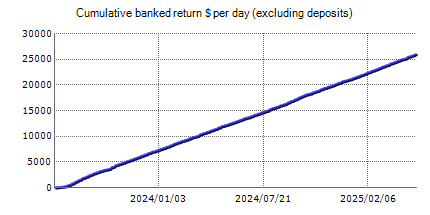 Price:

€199

Gain:

148%

Monthly:

2.6%

Running Time:

417 days

Start deposit:

12000

Balance:

18879.2

Drawdown:

38.2%
Visit Forex Robot Website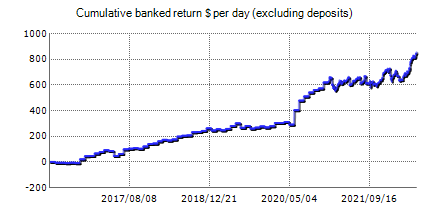 Price:

$269

Gain:

397.7%

Monthly:

2.1%

Running Time:

2616 days

Start deposit:

898

Balance:

1652.98

Drawdown:

23.7%
Visit Forex Robot Website
Price:

$269

Gain:

220.3%

Monthly:

4.6%

Running Time:

1632 days

Start deposit:

1539

Balance:

2164.04

Drawdown:

54.6%
Visit Forex Robot Website