Forex inControl 3.0 Demo EA Review
$299
Timeframe:

M30

PDF download:

Broker (link):

FXOpen
We suggest to open real live account with the broker above, because the shown results come from them.
Forex inControl Reborn 3.0 Demo
Recommended Forex Robot!
FXStabilizer EA Review – Forex Expert Advisor Earns Stable Profits FXStabilizer EA is an innovative FX Expert Adviso... More
Forex inControl 3.0 Review
Forex inControl 3.0 is a very profitable FX Expert Advisor and 100% automated trading system developed by professional traders who want to see you succeed!
Forex inControl 3.0 is based on different trading strategies and gains profit on 4 currency pairs. The Forex Robot always uses StopLoss, which sets the maximal risk for every trade. Also, there is a Money Management feature which can help us with chances and lot sizes before the trades. Martingale, arbitrage and scalping systems are not used by this Expert Advisor .
This expert advisor is very easy to install, however if you want something to change or to choose in trading parameters you can do it without problems.
It isn't affected by emotions, negative circumstances, or even the need to meet daily physical demands. It just keeps working, programmed with 100% market evaluation and implementation!
Forex inControl 3.0 is a professional software that is designed for both experienced and inexperienced traders.
Forex inControl 3.0 – hard control of drawdown
The most important in Forex trading is not to lose your deposit. For this cause you need right money management.
Forex inControl 3.0 allows you to indicate the maximal drawdown precisely so that under any circumstances you won't lose more you've expected.
In the given expert advisor was applied a technology that automatically sets StopLoss for all orders on such price that even in any unforeseen cases the sum you lose will not be a dollar more that is indicated in the EA .
Forex inControl 3.0 – trading on 4 different currency pairs
The Forex inControl 3.0 working algorithm is so much universal that this expert advisor works easily on many currency pairs.
But the developers took only the best four of them. Trading on different currency pairs the system keeps the stable profit and all currency pairs insure each other from possible drawdowns.
Thanks to multicurrency trading you'll get the possibility to decrease the risks and increase your profits.
Forex inControl 3.0 – Diversification of Risks and Profits
Trading on several currency pairs with possibility to limit the drawdown separately for each other gives great opportunity to diversify your profit and risks. This will allow you to receive stable profit at minimal risks.
Forex inControl 3.0 – History Results over 20 Years
Backtest is the only effective method which helps to get an idea of how the EA will trade on the Market in the future. With Forex inControl we were able to make backtests for the last 18-20 years on each currency pair. This is a phenomenal result, and it confirms that our EA is really reliable and stable to all kind of news and changes on Forex.
Features:
Extremely easy to set up
Fully automated
Trades on 4 pairs
Drawdown control
Verified live trading statistics
Real account since 2018
Backtests for 20 years

Risks d

iversification
Compatible with any broker
Follow us here: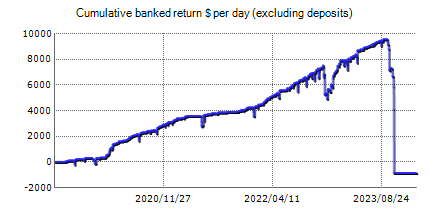 Price:

$295

Gain:

731.4%

Monthly:

4.3%

Running Time:

1492 days

Start deposit:

1000

Balance:

8313.75

Drawdown:

34%
Visit Forex Robot Website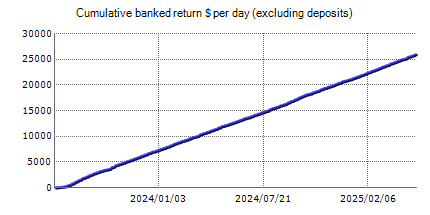 Price:

€199

Gain:

181.4%

Monthly:

32.1%

Running Time:

107 days

Start deposit:

12000

Balance:

15908

Drawdown:

18.6%
Visit Forex Robot Website
Price:

$269

Gain:

220.3%

Monthly:

4.6%

Running Time:

1748 days

Start deposit:

1539

Balance:

2164.04

Drawdown:

54.6%
Visit Forex Robot Website