Happy MartiGrid EA Review
€299
Timeframe:

H1

PDF download:

Broker (link):

FortFS
We suggest to open real live account with the broker above, because the shown results come from them.
Happy MartiGrid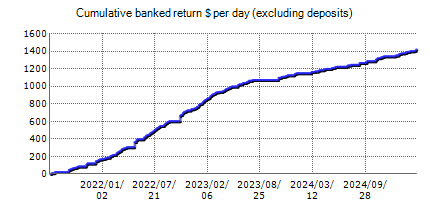 Recommended Forex Robot!
MyForexPath Review MyForexPath is a fully automated robot (EA) for trading on the Forex market. Forex expert advisor MyForexPa... More
Happy MartiGrid Review
Happy MartiGrid is a profitable and automated FX Expert Advisor for professional traders. The developers of this Forex Robot have been working hard for years, to be able to create this unique trading algorithm.
This Expert Advisor offers a fully automated trading strategy designed to deliver high returns. This Forex EA has a very high win rate on GBPUSD (until Brexit) and AUDUSD pairs since 2013.
This unique Happy MartiGrid was developed by an expert team of traders who want to see you succeed! Make use of the Happy MartiGrid and turn your investment into GOLD!
Easy money without any effort is what the Happy MartiGrid is all about. After the parameters, scales and limits of your transactions have been provided by you, the Robot takes over and handles all of the transactions for you. This permits you to take control while focusing your energies on other important matters as well.
The Happy MartiGrid stays on and operational 24/5 searching for profitable trading opportunities and strikes when gain can be expected. So unless you turn it off, you won't miss a single lucrative trade.
Unlike us humans, the Happy MartiGrid is devoid of emotional instability and will only work in a completely calculative environment. The expert advisor will not make spur-of-the-moment decision; in fact it is going to compile the facts and figures and not let fear, apprehension and stress get in the way.
Happy MartiGrid – About Trading Logic, Setup And Other Requirements
This Expert Advisor has been optimized to run on 1 Hour (H1) candlestick charts for AUDUSD currency pair. Though the EA typically uses no Stops or Trailing Stops, there are ways to limit risk exposure. All take profit levels are kept on the client side (stealth to the broker) and handled by the EA.
This FX Robot also has options to read fundamental news with high/medium/low impact, and shut down the trading prior to the news. Other controls include Maximum Drawdown allowed, referred to in the EA as MaxLossUSD before closing positions and stopping to protect the client's account from too.
Happy MartiGrid uses martingale/grid strategy with technical indicators and with News filter. This strategy requires the most attention. Therefore, the developers used 99.90% optimization in MetaTrader for the best stability and profits. Happy MartiGrid uses very sophisticated dynamic step and profit.
Happy MartiGrid is instantly available at unbelievable price, i.e. only $325. So don't wait to grab your copy!
Follow us here:
Price:

€299

Gain:

115%

Monthly:

6.2%

Running Time:

371 days

Start deposit:

10500

Balance:

13229

Drawdown:

21.7%
Visit Forex Robot Website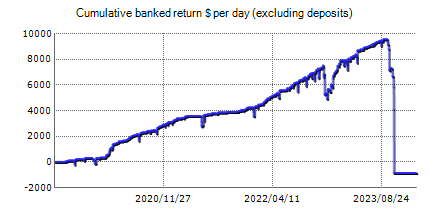 Price:

$295

Gain:

573.7%

Monthly:

5.6%

Running Time:

1029 days

Start deposit:

1000

Balance:

6641.95

Drawdown:

34%
Visit Forex Robot Website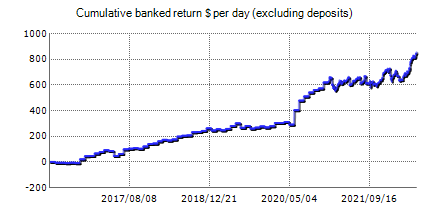 Price:

$269

Gain:

384.6%

Monthly:

2.1%

Running Time:

2269 days

Start deposit:

898

Balance:

1610.02

Drawdown:

23.7%
Visit Forex Robot Website