ForexTruck Demo EA Review
$329
Timeframe:

Any

PDF download:

Broker (link):

FXOpen
We suggest to open real live account with the broker above, because the shown results come from them.
ForexTruck Demo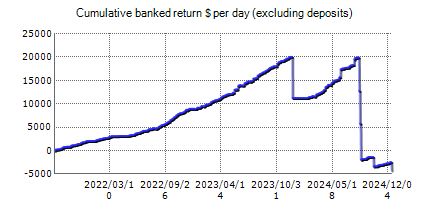 Recommended Forex Robot!
FXStabilizer EA Review – Forex Expert Advisor Earns Stable Profits FXStabilizer EA is an innovative FX Expert Adviso... More
Forex Truck Review
Forex Truck is a smart trading robot that works 100% automatically. The strategy and algorithms used in the EA made it possible to achieve full compatibility with any broker, so there is no need to select a broker with special trading conditions - any broker will do. Moreover, the developers have made Forex Truck in such a way that it can work with two platforms: MetaTrader 4 and MetaTrader 5. Therefore, by purchasing one license of our robot, you will receive both versions of the EA (MT4 and MT5) at once without any additional payments.
Logic and principle of work
Forex Truck has a special feature - it consists of two blocks that work together.
The First Block
The first block is responsible for opening orders. It finds good entry points and only uses a fixed lot. Sometimes it opens only one order, and sometimes it can open the second one, depending on the signals of the algorithm. One way or another, the first block accompanies each trade and tries to close it in good profit. But if the situation on the Market changes, the EA does everything possible to close trades in a small profit, or even in a small loss, in order to avoid prolonged drawdowns. In most cases, the first block does an excellent job, but if the situation goes beyond the usual for this block, then the second block gets involved.
The Second Block
The second block comes into operation only if the situation for the first one looks difficult to fix, and has already been going on for some time. This block is designed to quickly fix everything and close all trades in total profit. The algorithm of this block resorts to opening additional orders based on the Market situation. These orders could be opened by the EA with a small increase of lot sizes, which will allow to quickly resolve the situation with unsuccessful trades. Moreover, ultimately this allows to get a profit, and not a loss.
Risk control
In Forex Truck robot, the developers have implemented a reliable system for limiting drawdowns, which will ensure the safety of your funds, and in case of failure, will not allow you to lose more than you were ready to. The EA sets StopLoss and also monitors the status of orders in real time so that, if necessary, close them by the Market (forcibly). All this works in accordance with a "risk" value specified in the settings of the EA.
You get:
1 lifetime license of the EA for any account
Unlimited possibility to change account numbers
EA for MetaTrader 4 and MetaTrader 5
Detailed User Manual
High-quality and friendly technical support 24/7
Follow us here:
Price:

€299

Gain:

75.1%

Monthly:

7.9%

Running Time:

214 days

Start deposit:

2000

Balance:

3501.9

Drawdown:

21.7%
Visit Forex Robot Website
Price:

$269

Gain:

220.3%

Monthly:

4.6%

Running Time:

1128 days

Start deposit:

1539

Balance:

2164.04

Drawdown:

54.6%
Visit Forex Robot Website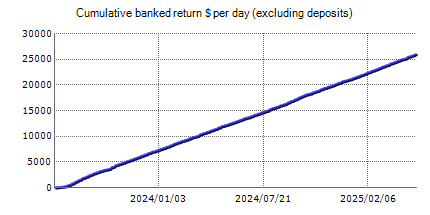 Price:

€199

Gain:

216.2%

Monthly:

9%

Running Time:

494 days

Start deposit:

50000

Balance:

158092

Drawdown:

45.4%
Visit Forex Robot Website