Night Forex Bot
$295
Timeframe:

Any

PDF download:

Broker (link):

FXOpen
We suggest to open real live account with the broker above, because the shown results come from them.
Night Forex Bot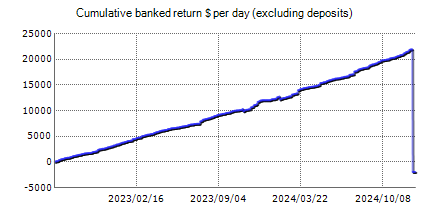 Recommended Forex Robot!
Forex Truck Review Forex Truck is a smart trading robot that works 100% automatically. The strategy and algorithms us... More
Night Forex Bot Review
Night Forex Bot is a robot that earning you money while you sleep! It is a 100% automated Forex robot that works on MT4 and MT5 platforms. The EA is based on a preference for night trading, with the aim of trading when the Market is calmer. If the system manages to quickly close an order in profit, then overnight there could be several signals for opening orders. If it happens that the EA does not manage to close orders in profit at night, the additional algorithm is being activated, helping to speed up the closing of orders in profit.
One of the tools (but not the only one) used for trading analysis is the Stochastic indicator. The system has 4 sessions, but in most cases only one session trades in the Market at a time, the one that is most suitable for the Market situation at that moment.
Our robot is configured for trading on USDCAD, AUDUSD and USDJPY currency pairs.The maximum expected drawdown is calculated for each of these pairs, so if an unexpected situation occurs and that drawdown is exceeded, the loss limitation mechanism gets triggered, which will not allow you to lose more account balance than you specify in the robot settings.
Features:
Steady Income
The robot brings a stable income, without protracted periods of drawdown
Unique Algo
4 sessions that are chosen depending on the Market situation
Trader Protection
Fine-tuning of risks and ensuring their limitation
You get:
1 license for any type and account number
Possibility to change account number online without limitations
Robot version for MT4 and MT5 platforms
Free updates
Professional support 24/7
Detailed instructions for setting up
Follow us here: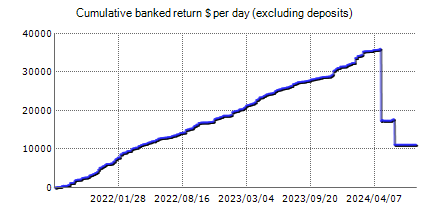 Price:

$289

Gain:

1067.4%

Monthly:

9.1%

Running Time:

875 days

Start deposit:

2525.91

Balance:

32965.2

Drawdown:

44.6%
Visit Forex Robot Website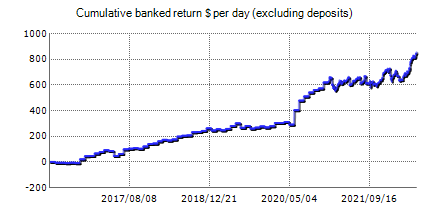 Price:

$269

Gain:

397.7%

Monthly:

2.1%

Running Time:

2795 days

Start deposit:

898

Balance:

1652.98

Drawdown:

23.7%
Visit Forex Robot Website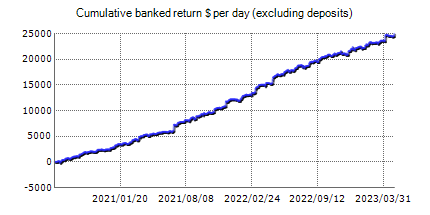 Price:

$279

Gain:

1230.1%

Monthly:

7.7%

Running Time:

1247 days

Start deposit:

2486

Balance:

26973

Drawdown:

51.3%
Visit Forex Robot Website