FXTrackPRO Demo EA Review
$325
Timeframe:

Any

PDF download:

Broker (link):

FXOpen
We suggest to open real live account with the broker above, because the shown results come from them.
FXTrackPRO Demo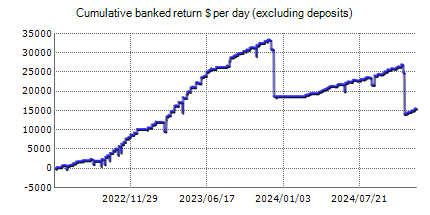 Recommended Forex Robot!
Forex Truck Review Forex Truck is a smart trading robot that works 100% automatically. The strategy and algorithms us... More
FXTrackPRO Review
One Of The Most Profitable Forex Robots
FXTrackPRO is a very profitable Expert Advisor that can quickly increase your capital, but more importantly, its profitability allows you to trade a small part of your deposit and still have a pretty solid profit. Low risks with significant profits!
How It Works
The developers have implemented many innovative and technological solutions in FXTrackPRO, and most importantly, very effective ones. Our Expert Advisor works with 3 different types of indicators at once. The interesting thing is that the EA does not use them simultaneously to determine an entry point, it uses them based on a certain algorithm. It means that in one situation FXTrackPRO takes the data from one indicator and starts trading, and in a different Market situation it takes into account another indicator in order to choose the best entry point, and use an appropriate trading style in the current Market conditions. This approach made it possible to achieve great efficiency in profitability and reduce drawdown.
Also, our approach to analysis and trading on the Forex Market allows to use the EA on many currency pairs. FXTrackPRO is compatible with the following currency pairs: EURUSD, USDCAD, GBPUSD, EURJPY, USDJPY and CHFJPY.
Key Features Of FXTrackPRO
High profitability, which will give you an opportunity to make big profits in a short period of time, or trade with low risks for stable income in a long-term perspective.
FXTrackPRO is a multicurrency EA and it can use up to 6 currency pairs simultaneously, depending on how you set it up.
You get two versions of the EA at once, which work on the MetaTrader 4 and MetaTrader 5 platforms.
Risk control system that will secure your account from unplanned losses. There is a double protection used in the EA: StopLoss and online analysis of orders in the Market for the possibility of forced closing of orders.
FXTrackPRO was not developed for "select" brokers. It is compatible with any broker and account type (in rare cases there could be exceptions for MetaTrader 5).
Easy installation and configuration of the robot. Everything is calculated automatically based on a specified risk.
You get:
FXTrackPRO - $325/Lifetime
One license for any trading account
Possibility to change account number online without restrictions
Compatible with MetaTrader 4 and MetaTrader 5 terminals
Works with currency pairs: EURUSD, GBPUSD and USDJPY
Free Lifetime Updates
Reliable and friendly technical support 24/7
FXTrackPRO - $445/Lifetime
One license for any trading account
Possibility to change account number online without restrictions
Compatibility with MetaTrader 4 and MetaTrader 5 terminals
Works with currency pairs: EURUSD, USDCAD, GBPUSD, EURJPY, USDJPY and CHFJPY
Free Lifetime Updates
Reliable and friendly technical support 24/7
Follow us here: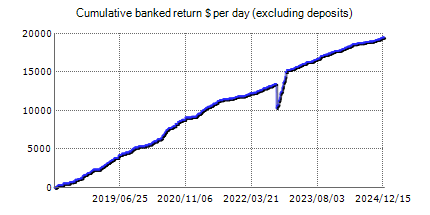 Price:

$299

Gain:

1722.2%

Monthly:

4.3%

Running Time:

2060 days

Start deposit:

1000

Balance:

18336

Drawdown:

50.3%
Visit Forex Robot Website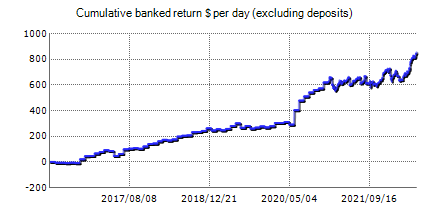 Price:

$269

Gain:

397.7%

Monthly:

2.1%

Running Time:

2732 days

Start deposit:

898

Balance:

1652.98

Drawdown:

23.7%
Visit Forex Robot Website
Price:

$269

Gain:

220.3%

Monthly:

4.6%

Running Time:

1748 days

Start deposit:

1539

Balance:

2164.04

Drawdown:

54.6%
Visit Forex Robot Website