Forex Sugar EA Review
$149
Timeframe:

M1

Broker (link):

XM
We suggest to open real live account with the broker above, because the shown results come from them.
Forex Sugar
Recommended Forex Robot!
FXStabilizer EA Review – Forex Expert Advisor Earns Stable Profits FXStabilizer EA is an innovative FX Expert Adviso... More
Forex Sugar EA Review
As the name indicates, Forex Sugar EA will sweeten and monetize your trading experience.
Advantages of our automated trading
Our well-developed and optimized automated forex trading software helps you trade profitably.
Do you know Expert advisors are not influenced by human emotions? Our robot's decision-making system is based entirely on smart calculations & technical indicators, which makes trading more efficient and profitable for you.
Our automated trading systems monitor and trade multiple trading instruments continuously 24 hours a day.
If you wish, you can adjust our Expert Advisor settings or revert to manual trading at any time in case of unusual market situations.
Our robot is best forex robot because it is quick and easy to set up. No need to spend hours and days monitoring the markets yourself!
Strategy used in our EA:
We have developed a brilliant combination of Scalping strategy and Grid trading strategy. These two strategies are highly customizable in Forex Sugar EA. Forex Sugar EA is especially designed for maximum and steady profit from forex market and of course with minimum risk.
How our EA works
Now first let us understand the Scalping and Grid trading pattern in forex trading.
Forex Scalping is a trading strategy used by forex traders to buy a currency pair and then to hold it for a short period of time in an attempt to make a profit. A forex scalper looks to make a large number of trades and earn a small profit each time.
While the Grid trading strategy gives profit from the sideways as well as trending market conditions. Grid trading involves hedging, and placing alternate buy and sell orders at certain levels.
Forex Sugar EA is made up of two EA files(.EX4). First file name is ForexSugar-Vx.xx-A.ex4 and second file name os ForexSugar-Vx.xx-B.ex4. These 2 files work together. First file is based on scalping and second file is based on Grid pattern.
Initially when we start EA on our Forex account, then File-A comes in action and opens a trade using sophisticated indicators using it. Almost orders closes in profit, but sometimes currency price moves in opposite direction, so in that case, File-A handover that opened position to File-B.
So in this manner our EA gives only profit without any risk and with minimal Drawdown.
Forex Sugar is an expert adviser developed to run in the MT4. Anyone can use this robot, even without any prior experience.
Forex Sugar is a profitable and automated robot that really works on the MT4.
Get lots of trades every working day.
Follow us here: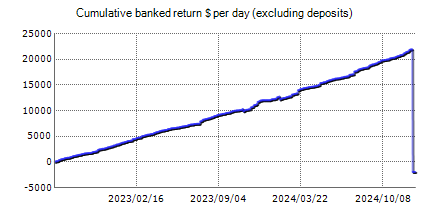 Price:

$295

Gain:

546.7%

Monthly:

12%

Running Time:

490 days

Start deposit:

2000

Balance:

13229.4

Drawdown:

61.8%
Visit Forex Robot Website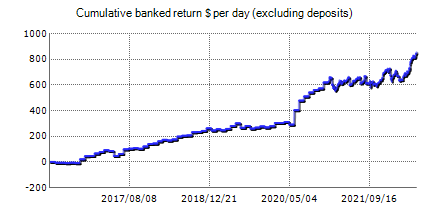 Price:

$269

Gain:

397.7%

Monthly:

2.1%

Running Time:

2795 days

Start deposit:

898

Balance:

1652.98

Drawdown:

23.7%
Visit Forex Robot Website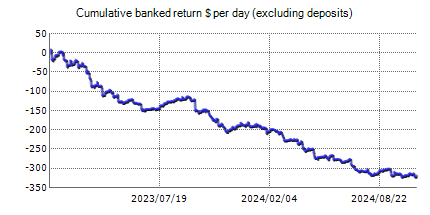 Price:

$345

Gain:

122.3%

Monthly:

1.8%

Running Time:

341 days

Start deposit:

0

Balance:

553.56

Drawdown:

16.2%
Visit Forex Robot Website